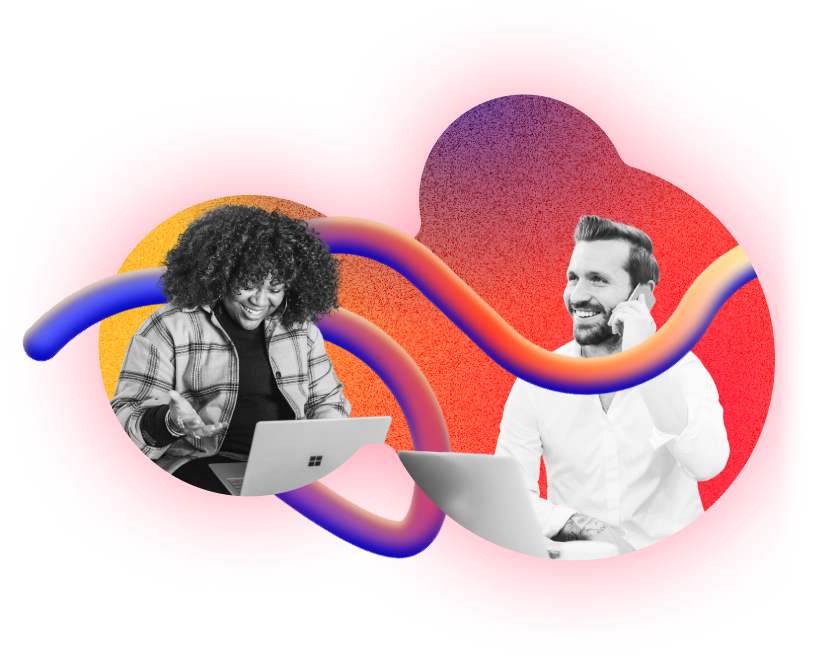 Customer journey, communication and deal management that your team will actually want to use.
Tired of Garbage In, Garbage Out?
Finally a CRM that everyone will want to use.
1st party customer insights
Deep-linked with your website
Deal management
Salesforce insights
Email, SMS & Calls
Drip Campaigns
Inventory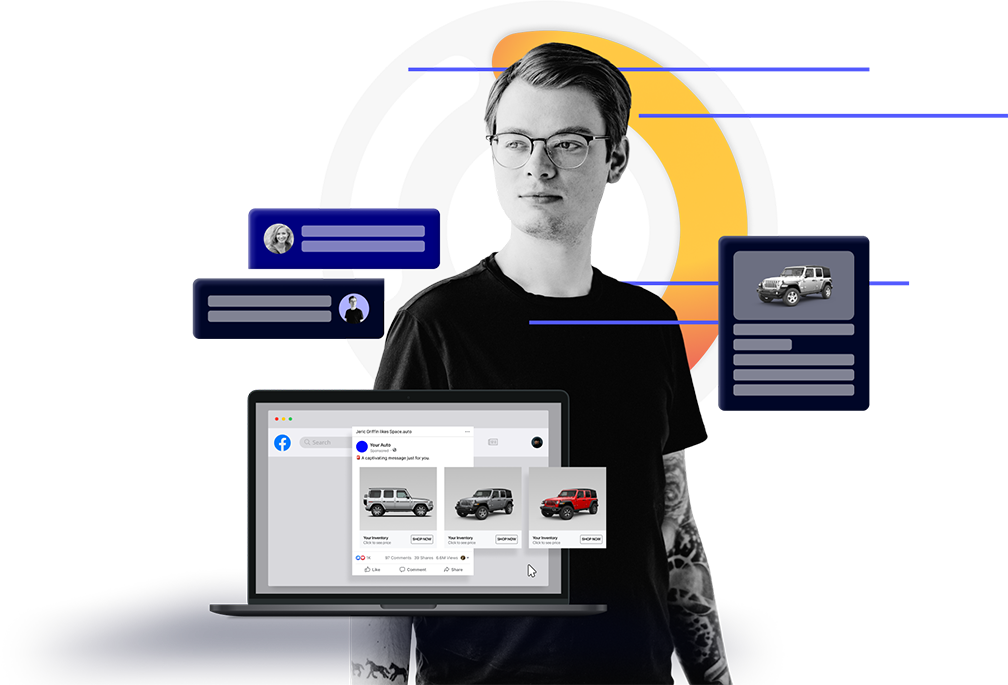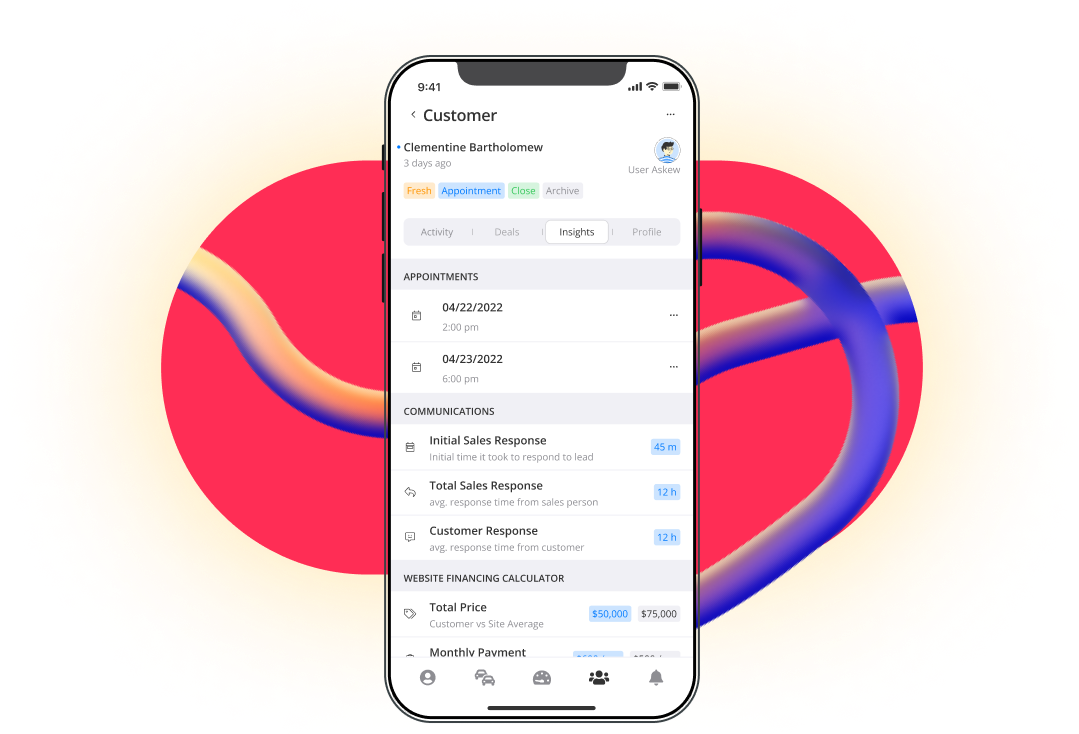 See a customer's behavior from the macro to the micro so you can make the most informed sales decisions.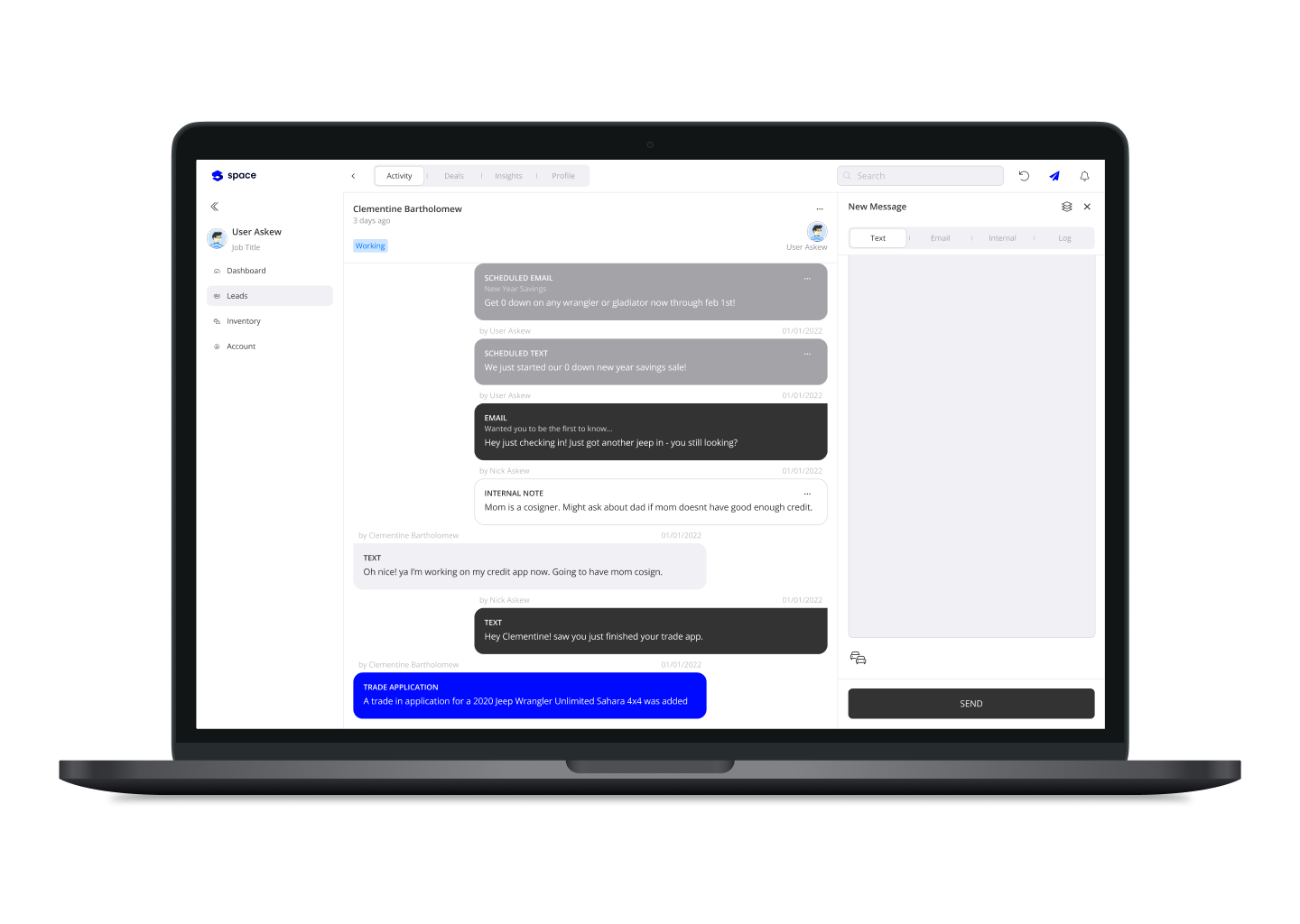 A single thread of communication with a customer, so the conversation is always in complete focus.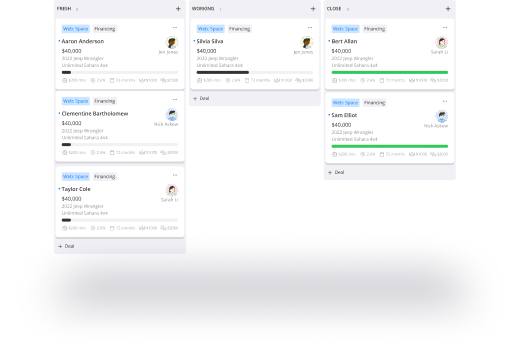 Let's face it - sales happen in person, so create more opportunity to make appointments that lead to sales.
We get it. An hour talking to another vendor sounds like a drag. We promise to tell you how our products can improve your business and skip the long sales pitch.
Get a run through of our technology, services and their proven track record.
An expert will work with you on your business goals and build you a tailored plan.
We will release our team to go execute that plan and keep you updated.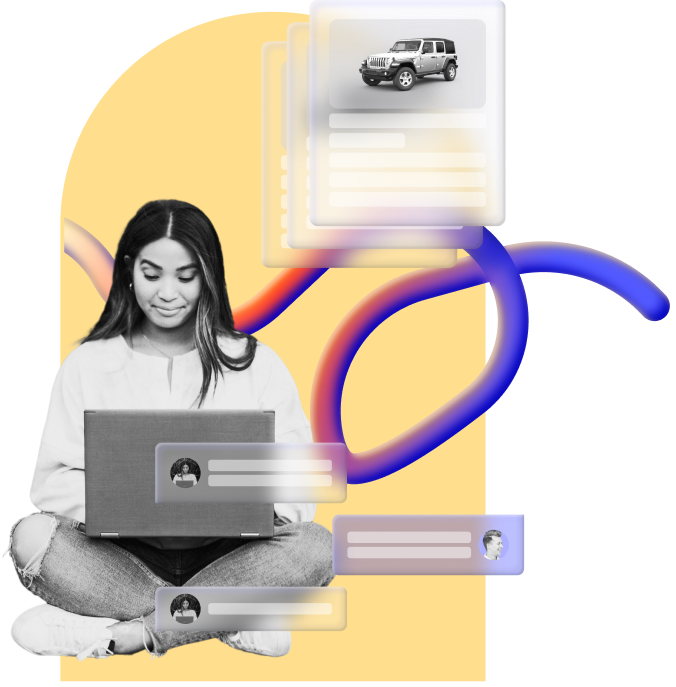 Deal management
1st party audiences
SMS, email, calls
Drip campaigns
Salesforce insights
Inventory management
iPhone / Android app
PC / Mac app
Website app
Trade values
Document manager
Customer insights