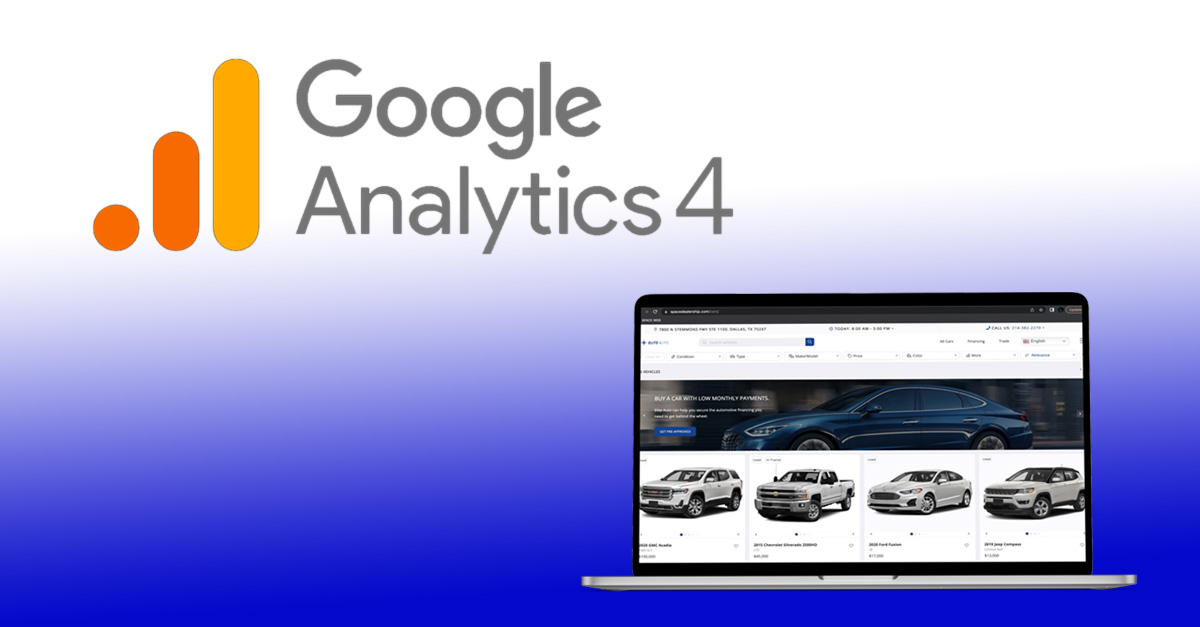 ---
Important Note: If you are a new or existing Space Auto client, our team has already set up GA4 on your dealer website. You do not need to do anything.
What is Universal Analytics and Google Analytics 4?
Google Analytics is the number one global measurement and reporting software for websites. Automotive dealerships are no exception. If your dealership measures website performance, there is a very good chance your team is using Google Analytics. Google Analytics allows marketers and management to understand important metrics like how many users are on your website, where they came from, what ad campaigns are converting (or not), what pages they visited, how long they were on the website, did they submit a form, etc.
Universal Analytics is the name of the Google Analytics platform that has been in the market since 2012.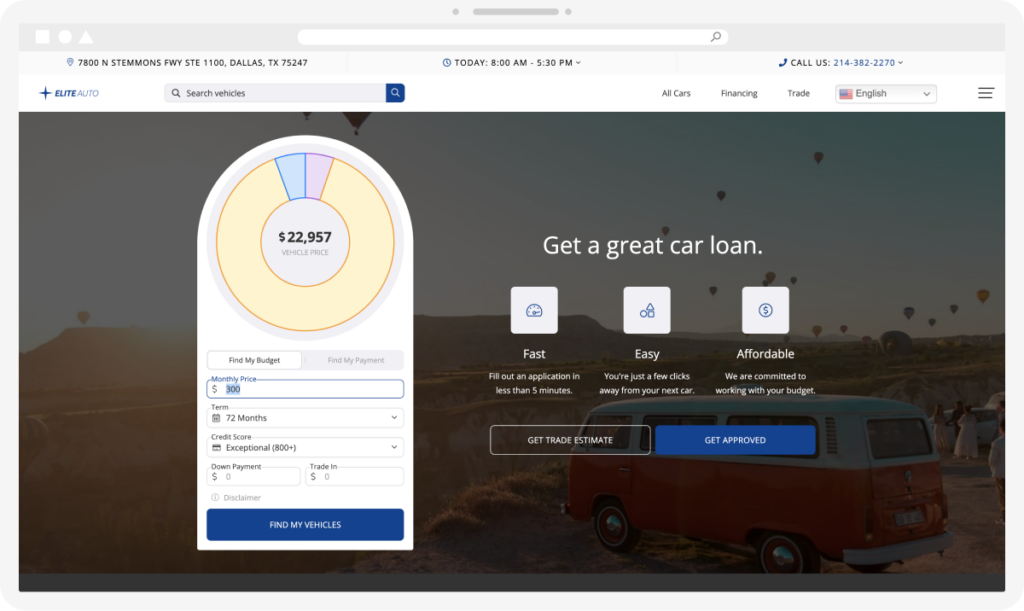 On July 1, 2023, the current version of Google Analytics (Universal Analytics) will cease to work. Marketers and website owners must set up Google Analytics 4 (GA4) to migrate their data and continue website tracking customer behavior on their websites before this date.
Learn about the benefit your dealership will receive with GA4: 5 Ways Google Analytics 4 (GA4) Actually Helps Car Dealership Websites, Marketing, and Reporting.

If you did not set up your new GA4 property by March 1, 2023, Google automatically created this on your behalf. You still will want to confirmyour new GA4 property is collecting data from your website.

How do I set up tracking on my dealership website?
Follow the steps below to ensure tracking is set up on your website and your new GA4 property is collecting data:
Install the GA4 tag on your website

Go to your GA4 property and click on "Admin" on the bottom left.

If you can't find your measurement ID follow the steps below 

Go to your GA4 property and click on "Admin" on the bottom left.

Under "Property," click "Data streams."

Click on "Web."

Click on your web data stream name.

Under "Google tag" Select "View tag instructions" and find your code under the "install manually" tab.

Add the tracking code to your dealership website. (here is where you might need a developer)

Typically, you'll need to add it to your HTML template's <head> section

.

 

Update Event Tracking (Optional):

GA4 introduces an event-based data model. If you previously used Universal Analytics, you might need to update your event tracking implementation.

Review the events you want to track and update your code accordingly. Refer to the GA4 documentation for more details on event tracking.

Test and Verify to confirm all is working

After adding the tracking code, visit your website and navigate through different pages to generate some traffic.

Go back to your Google Analytics account and click on the "Realtime" tab to see if data is being tracked correctly. It may take a few minutes for data to start appearing.
What happens to my old Universal Analytics account and data?

According to Google, "After July 1, 2023, you'll be able to access your previously processed data in your Universal Analytics property for at least six months." Google recommends that you export or document all relevant data.  
In the coming months, Google will provide a future date for when existing Universal Analytics properties will no longer be available. After this future date, you'll no longer be able to see your Universal Analytics reports in the Analytics interface or access your Universal Analytics data via the API.
Space Auto clients have a dedicated Client Advocate to assist with all of their website and ad campaign management, tracking, and reporting. Learn more about Space Auto Software and Marketing Services.