Dealer Marketing Services
Space Auto Marketing Services are second to none.
Most digital ad agencies focus on one piece of the puzzle. Our strategic account team supports your car dealership through the entire customer journey. We maximize your media budget with targeted digital advertising, optimized landing pages, industry-leading SEO and clear, effective dealer communications for retargeting and customer follow-up.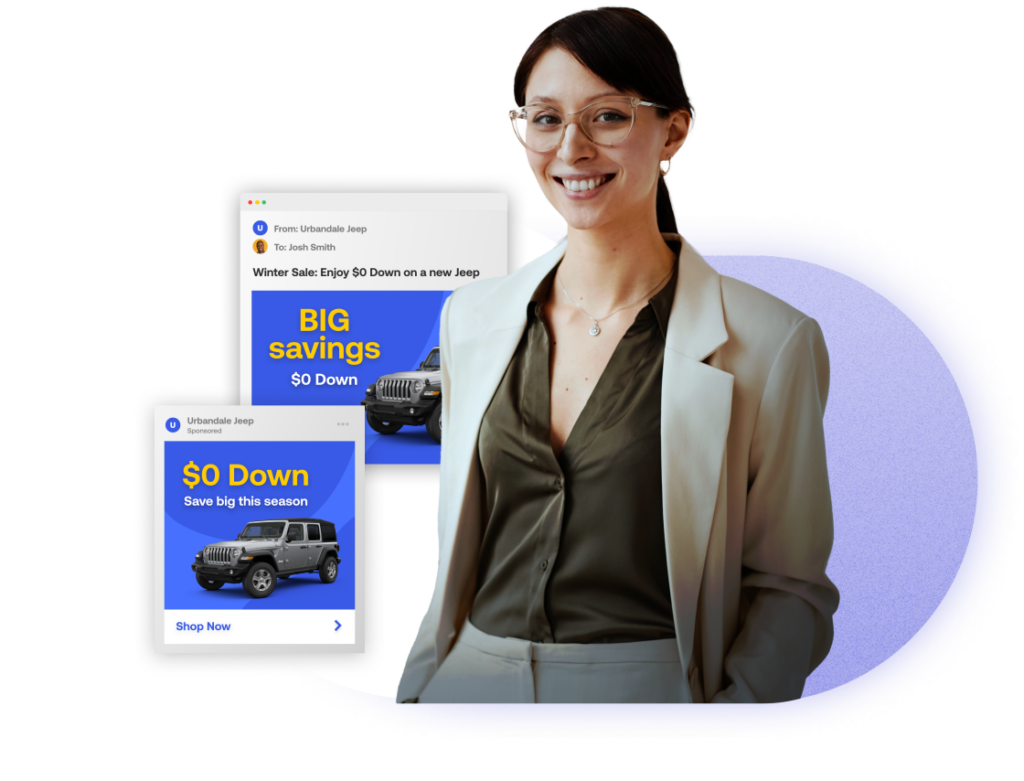 Want customers who are ready to buy? You got it.
Your Space Auto Account Team is always there for you.
Your behind-the-scenes digital marketing expert managing your campaigns and analytics
Your contact to discuss goals, budgets and guide you through creative, campaigns and reporting.