high-quality traffic through engaging dynamic ads on the worlds most popular digital platforms.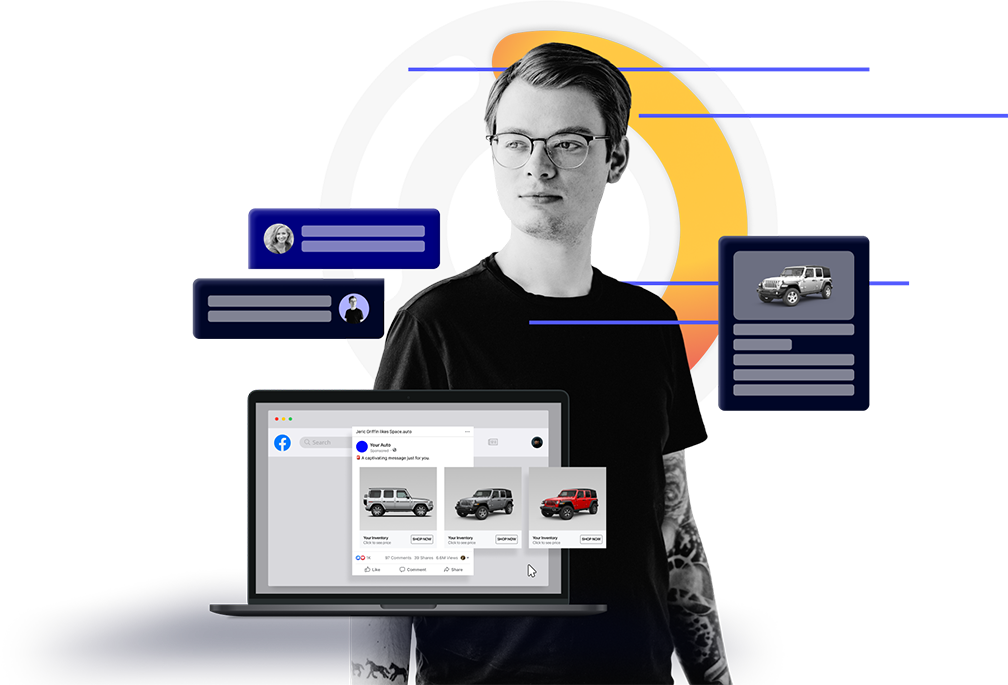 We collect data and build custom audiences that exhibit the behavior of your most profitable customers.
We use the worlds most powerful data partners to generate new audiences based on online shopping behaviour.
We retarget engaged customers and show them continued relevant ads that help push them down the sales funnel.
We get it. An hour talking to another vendor sounds like a drag. We promise to tell you how our products can improve your business and
skip the long sales pitch.
Get a run through of our technology, services and their proven track record.
An expert will work with you on your business goals and build you a tailored plan.
We will release our team to go execute that plan and keep you updated.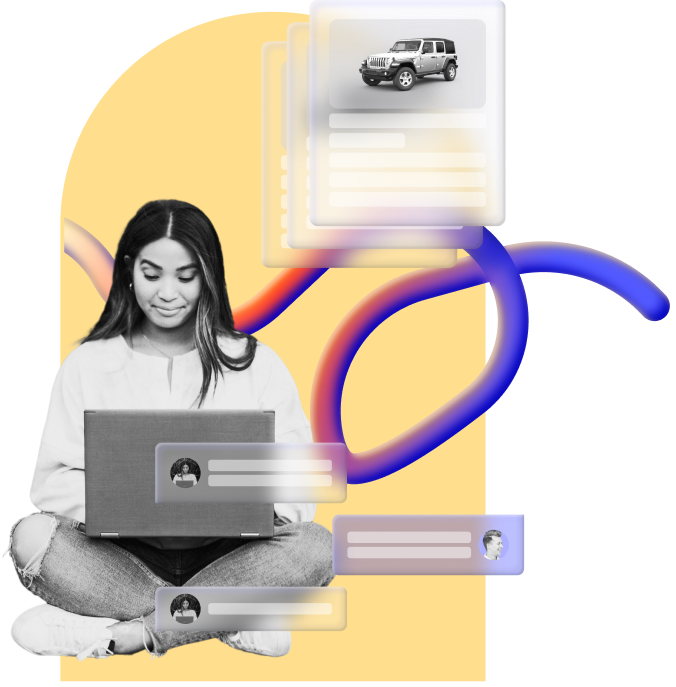 Custom Dealer Strategy
Dynamic Facebook Ads
Dynamic Instagram Ads
Google Merchant Ads
Paid Search Ads
Ongoing Optimizations
Fixed Ops Ads
End-To-End Reporting