Dealership Retailing
You deserve high-quality leads.
Lots of 'em.
Space Auto conversion tools are designed to do just that—convert. Tools like our credit application and trade evaluation are designed to drive quality leads into the deal portal. No more customer dead-ends and inflexible processes that alienate your salespeople. And, no more garbage in!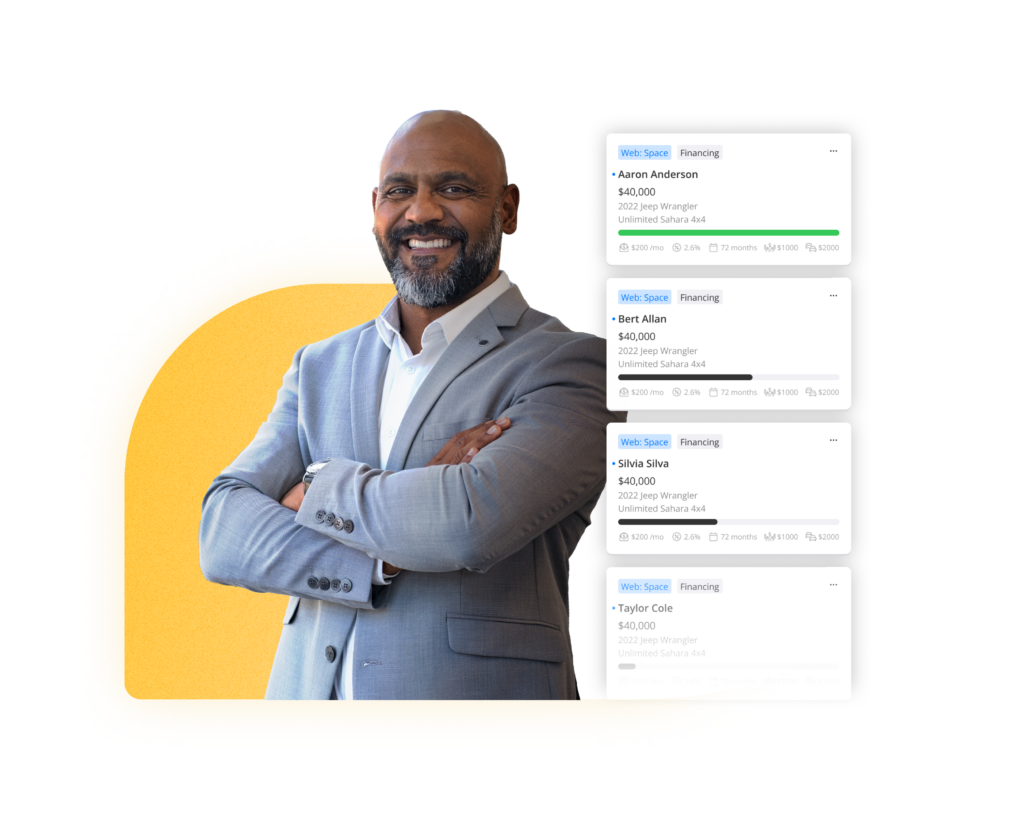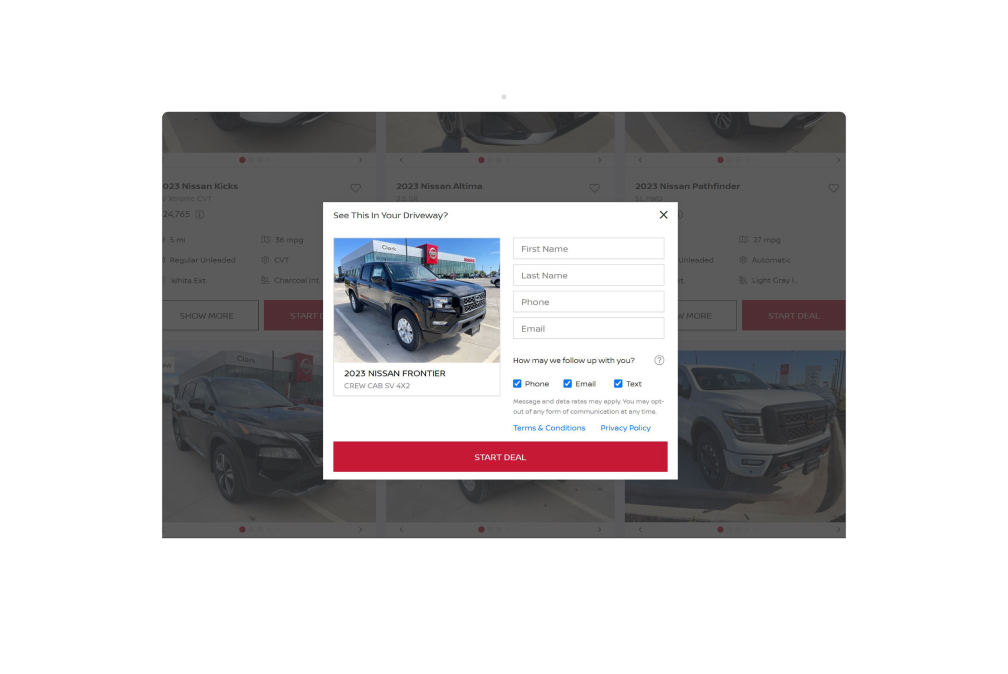 Retailing in real time. For real.
Your process won't change depending on how your customer is buying because we link our retailing tools with our CRM in real time. So you can:
Instantly sync with your CRM
Track your customers' profiles
Work deals with customer remotely
Upload documents
Schedule appointment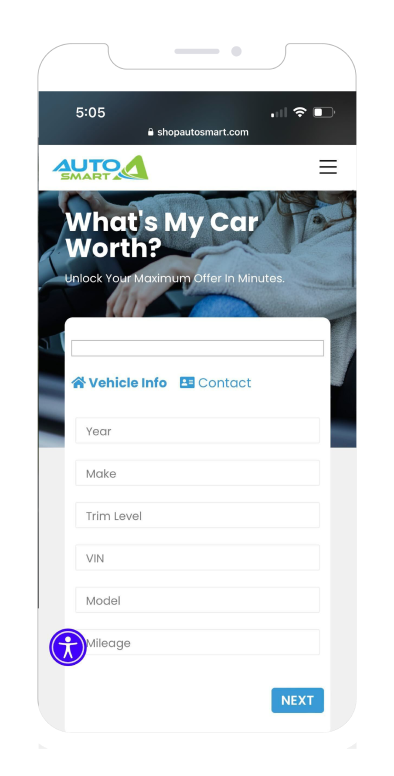 More interaction. More conversion.
Our high-value conversion tools like instant trade, credit apps, and service coupons are designed to generate the highest level of customer interaction.
Clear (and convenient) deal creation
Space Auto tools combine data that allow your customers to build their deals and send necessary documents (drivers license, insurance, etc.)–all online.
See Our Full List of Integrations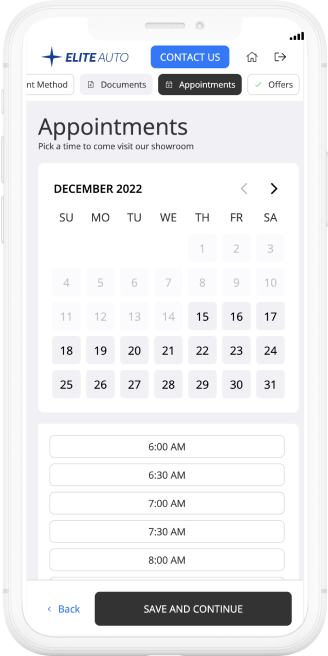 Let's face it, sales still happen in person, so we want to create the most opportunities to make appointments that close deals.
Space Auto
Retailing Features
Customer accounts
Instant VIN specific, trade application
Mobile photo upload with VIN scanner
Credit applications
Appointments
Customer document application upload
Free with CRM or website
Saved favorites vehicles
Work multiple deals
Digital offers
Salesperson link
Passwordless sign-in with text code
Full funnel tracking
Select Platforms Our Websites

Integrate With
TradePending
Gubagoo
Neo
Capital One
Nissan Buy@Home
and much more!