Organic Search Form Submissions
Change from 2022 vs. 2021
"While my dealership team understands how SEO works, we don't have the time to stay on top of all the trends and changes that affect our rankings. The Space Auto team are experts in digital marketing and have been amazing at helping us manage this process to drive quality organic traffic through SEO optimization, ultimately helping to sell more cars."
---
Victory Kia of Victoria Texas, offers a wide range of Kia and other used vehicles to customers.  They reached out to Space Auto to drive more traffic to their website for quality online lead generation. In addition to launching a new website that provided a simple, direct, consumer experience, Space Auto recommended a strategic Search Engine Optimization (SEO) program to drive more organic customer traffic.
Learn the basics of how SEO works check out our article 3 Simple SEO Strategies for Car Dealerships to Boost Organic Traffic
Victory Kia sat down with the Space Auto account services team to help them better understand the dealership's inventory and who their target customers are.  Space Auto implemented the following program to help drive organic traffic to Victory Kia's website.
Keyword Analysis:

The Space Auto team conducted keyword research to identify the most popular search terms among customers around  Victoria, TX so that Victory Kia could align their website content with the right keywords to sell more vehicles.

Landing Page Optimization:

The team made sure the most relevant keywords were added to Victory Kia's homepage and other key landing pages in a way that added value to the customer.

Meta Tag Upgrade:

The Space Auto Team made important on-page improvements across the Victory Kia website to the site URLs, title tags, image alt tags, and meta descriptions to encourage better rankings in search engine results.

Sitemap Creation:

A sitemap was created and submitted to search engines. 

The Space Auto team also takes the time to ensure that each new page is indexed by search engines.

Local SEO

: The Space Auto team helped Victory Kia claim, optimize, and manage their Google My Business page along with hundreds of other local directory listings.

Inbound Marketing:

The team published new SEO landing pages designed to attract in-market customers.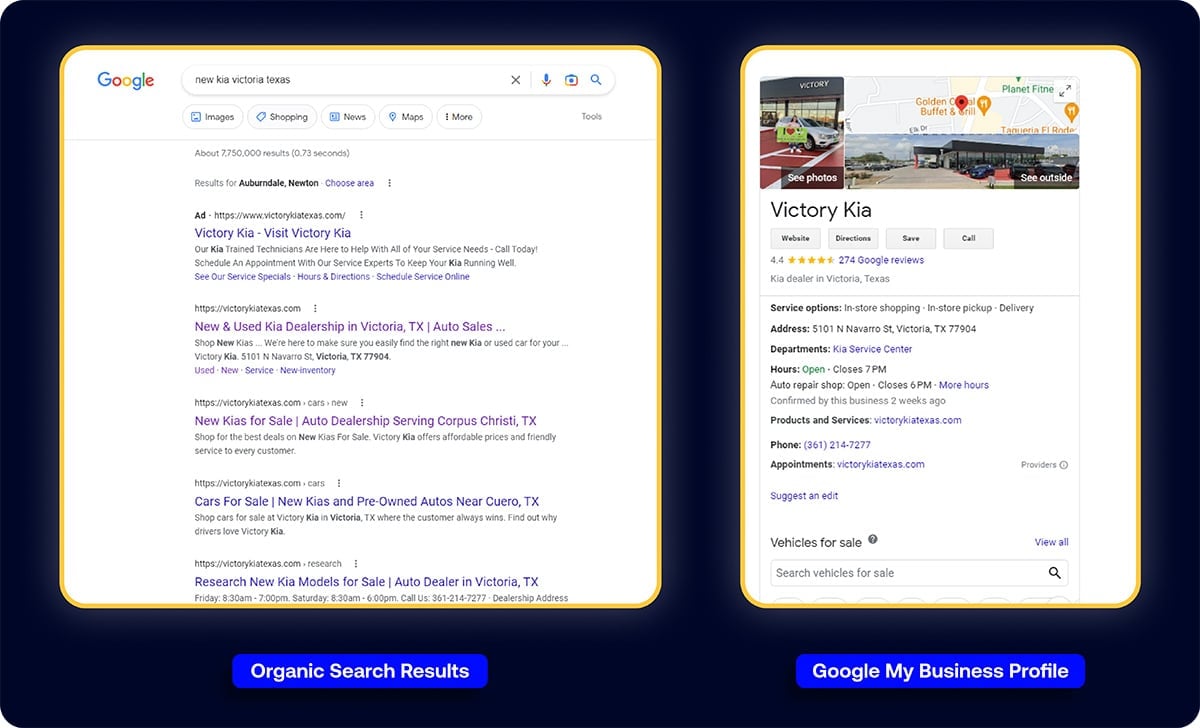 In one year (2022 vs. 2021) Victory Kia saw the following results: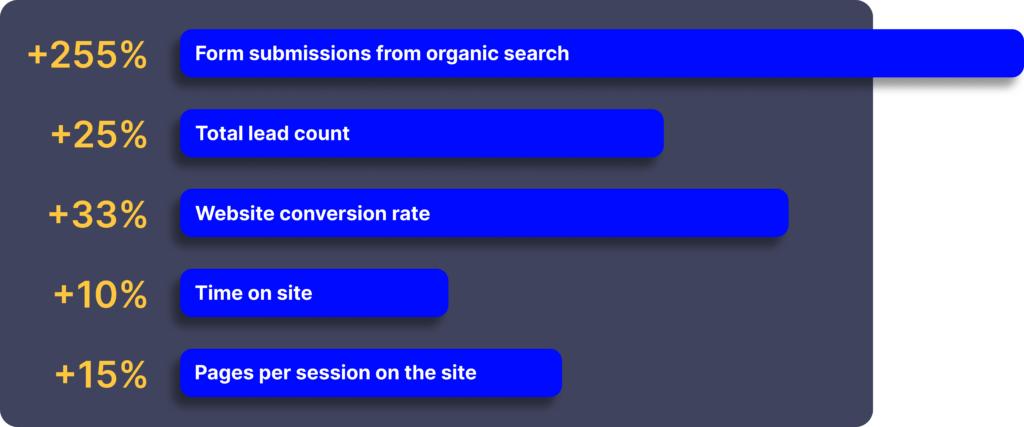 Learn more about how Space Auto SEO can help drive targeted search traffic to your your business.