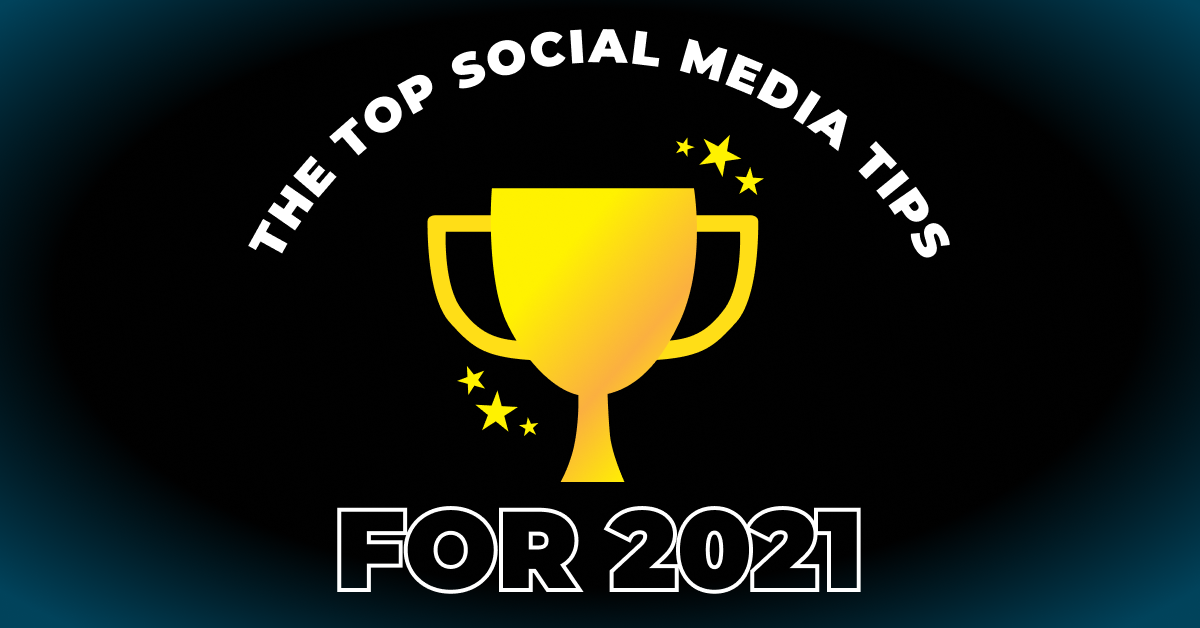 ---
The digital age of social media is constantly evolving each day, and after this past year, a strong social media presence has become essential for businesses to succeed. So far in 2021, there are 3.78 billion social media users worldwide. 
At Space Automotive, we dedicate time to constantly improving our current social media strategy by assessing, advancing, and evolving our strategies in order to ensure they are successful as the ever changing social media landscape continues to shift. The benefits to utilizing a social media strategy are endless. Not only does developing a plan encourage brand authenticity and community engagement, but setting a process in place allows you to drive business success and help you better reach your marketing goals!
Why is social media strategy important?
You may be still wondering… does having a social media strategy in place prove that it is really all that effective? It is safe to say that in order for a brand to be at top of mind over competitors, a strong, organic social media presence is everything. The lack of a social media strategy not only makes it much more difficult for a brand to promote growth, but prevents you from communicating most effectively with your target audience. When utilized effectively, social media campaigns can lead to more customers, more traffic, and ultimately, more sales. 
What are the best social media tips? 
Whether you are just getting started on building your brand through social media, or have been crushing the social media game for years, just know there's always room to grow. With that being said, let's jump right in! 
The Top Social Media Tips for 2021
1. Set goals for your brand's social media  
Navigating your brand's social media without goals can make it very difficult to evaluate performance. Whether your goals are to increase brand awareness, community engagement, grow your brand's audience, or increase web traffic, taking the time to identify a clear vision for your brand will help you make the most out of your social media Maybe your goal is to increase brand awareness…a place to start achieving this might be by creating a contest on your social platforms and letting your followers share the news, or encouraging them to follow and share your posts. By taking that first step to establish your goals, you are setting your brand up for long-term success! 
2. Create a social media strategy 
Once you have your goals set in place for your brand, it's time to make those goals a reality! In order to successfully promote your business through social media, it is essential that you have some sort of plan that is most efficient for you. Developing a social media strategy will not only provide you with a more detailed plan of action to assess your growth, but will help you reinforce your goals. 
You might be wondering where to begin in executing a social media plan for your business…a social media content calendar is a great place to start! 
How do you create a social media calendar? 
A social media calendar will help guide you in deciding when and which content will be shared, manage campaigns, and track deadlines. Through apps or software programs like Monday.com or even simple spreadsheets, a well thought out social media calendar can save you from having to produce content hastily at the last minute and help keep you on track of your brand's social media objectives!
A social media calendar is a great, efficient strategy to come up with a posting game plan. Pro tip: If you're struggling to land on a concept for post ideas, try taking into consideration each day of the week! For example, maybe you decide you want to post motivational posts on Mondays, or more team culture-oriented posts on Fridays.
Having the structure of a social media calendar in front of you might help with sparking some post concepts, and will help you maintain consistency across your platforms!
3. Get Personal
People are drawn to stories. The best way to connect with your audience is by showing them the face behind your business, providing them with your brand's story, and getting to know them on a personal level. By understanding your audience, you can better relate to them through the design of the post, the image, and the copytone, and know what tugs their heartstrings. Being personable with your audience shows them that you care about their needs and concerns. Take a step away from the sales oriented type of post, and share content to which they can relate. By providing your audience the best possible experience with your brand, you are taking the first step in building customer loyalty. 
4. Always have fresh, new content 
This is your sign to sharpen your creative skills or even start on a clean slate if you have been using out-dated photos or images on your brand's socials! Keep in mind you don't have to be a professional photographer to stay up to date on your content. As long as your photos are relevant, high quality, and align with your brand, you are on track toward maintaining content that will set you up for success! Focus on the design elements that provide your brand the consistency it deserves: Is it your brand colors? Is it your font style? Is it your brand's aesthetics? When you express consistency and quality through social media, your target audience is given a reason to trust you! 
5. Create Engaging Content 
When it comes to creating content with a goal that your audience will take action, the rule of thumb is always to catch your viewer's attention right off the bat. The best way to do this? Ensure your images tell a story. When concepting images or graphics to post, ask yourself "Will my audience understand the message I am trying to get across at first glance of the photo?" If you are able to answer 'yes,' then your reader is more likely to continue diving into reading about the post! 
The next step is motivating your viewer to better understand the post through the caption or copy provided. Social media copywriting can make or break the type of engagement you receive on a post. This is why it is important to ensure your copy well reflects your brand, its message, and provides your readers with a reason to engage or take action. Give yourself a reason for your reader to convert by asking questions throughout the copy for them to answer or reflect on, or provide a CTA at the end of your copy in order that your viewer is able to navigate to a place to learn more. 
6. Craft your social content carefully 
In the circumstance of social media, one size doesn't always fit all! Every social media platform functions differently in their own ways, so it is important to note who your audience is, what platform they are active on, and go from there in strategizing your content. 
What are some of the best practices for posting? 
Because each platform is unique in their own ways, take some time to understand the different practices of posting on each. 
Facebook: For example, Facebook is one of the most essential social platforms to advance your brand not only because you have the ability to post content through videos, photos, and even enhance your brand's presence by broadcasting to your followers with a Facebook Live, but because you have the ability to leverage Facebook Ads. In order to draw in quality and potential consumers to your business, investing in Facebook Ads is key!
Linkedin: Sales-oriented content doesn't always perform well on every platform. LinkedIn is best for centering your content around industry trends, recent articles that are relevant to your brand, or trending topics. Keep in mind, photos and videos are important to incorporate, but may not always be the main focus of your content. 
Instagram: On the other hand, Instagram is a very visual form of social media. Utilizing this platform is your brand's opportunity to showcase its brand elements and design. Keep your content focused on graphics that incorporate imagery, and content that tells a story. 
7. Assess and adjust your strategy 
 Lastly, but most importantly, after you've had a chance to apply your social media strategy to your brand's platforms, evaluate your success! You can have what you believe is the best social media strategy in the world, but if your audience isn't showing you the interaction you're looking for, it's time to reassess! Focus on your posts that have received the most engagement and utilize those as a foundation to grow your following! Create a list of new hashtags and keep track of which posts and hashtags perform best.  
With the social web growing at a rapid pace, it's no secret that in order for your brand to stand out from the rest of the crowd, continuously developing and maintaining a strong, and unique social media presence is key. No doubt it may take hours on end, and lots of patience, but I can promise your results will prove that it is worth it!