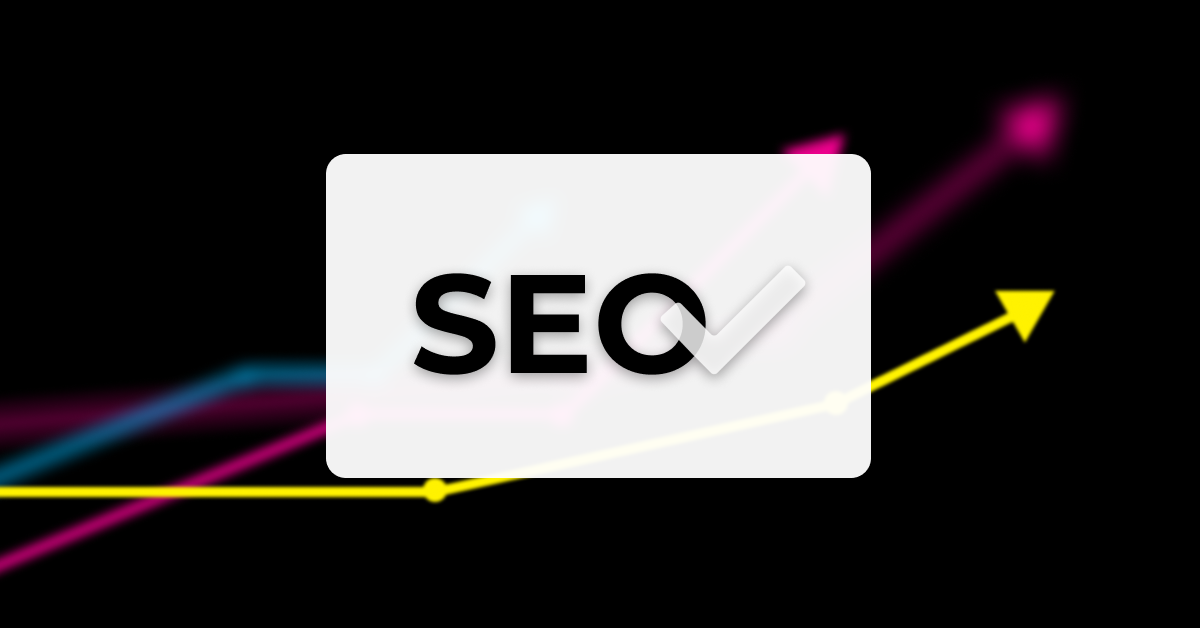 ---
Car dealership websites are in a funny place. On one hand, people rely on dealership websites more than ever and they offer a lot of conveniences. After all, it's become commonplace for customers to browse dealership inventory, find the perfect car, and secure financing online before ever visiting the dealership in person. More and more car sales are actually taking place completely online.
However, car dealership websites rarely reflect this lived reality. Most of them are slow, bloated with unnecessary videos and banner images, and difficult for visitors to navigate. Very few car dealership websites are truly optimized to compete in search results on search engines like Google. 

Since so many car dealerships are ignoring SEO best practices, the car dealerships who do invest in their sites can earn a crucial advantage over their competitors. Search Engine Optimization (SEO) can be especially beneficial for car dealership websites and getting started is easier than you might think.
Here's how to optimize your car dealership website for search engines in order to increase the volume and quality of visitors to your website, and by extension, your dealership.
---
SEO Optimization Tips for Car Dealership Websites
Optimize SEO Meta Tags
Meta tags can be one of the most impactful ranking factors that search engines consider. Meta tags are pieces of information inside the HTML of a web page that convey important information to search engines and website visitors. In particular, it's crucial for car dealership websites to optimize the Title Tag and Meta Descriptions of their important pages. Many car dealership CMS providers have the ability to define title tags and meta descriptions built-in, but the Yoast SEO plugin is a great tool for this purpose for websites on a WordPress platform.

Title tags are the string of text that appears at the top of the page and at the top of each result in Google search results. Title tags can have an enormous impact on page rankings. The perfect title tag should contain the primary keyword(s) that the page is about and should be roughly 60 characters long. For example, the title tag on the homepage of a car dealership might provide the dealership name, location, and the types of cars sold.
You might recognize the meta description as the paragraph of text that appears underneath the title tag in Google search results. Meta descriptions do not directly influence search results rankings, but they can influence the click-through rate of visitors to your website. The perfect meta description should contain the primary keyword(s) and should accurately describe the contents of the page. The best meta descriptions are compelling and entice users to click into the page. Meta descriptions should be less than 160 characters long.
Optimize On-Page Content for Search
The content of a webpage directly determines how that page will perform in search results. Every page should serve a unique purpose and most pages should be filled with 1000+ words of useful information. The most important keywords should appear in H1 titles on the page and keywords should be scattered throughout the content naturally, without being artificially stuffed into places where they don't belong. Car dealership websites are especially guilty of using spammy, artificial text instead of compelling, useful information. Consider the hypothetical example below:

"Smith Ford of Dallas, Texas is your Dallas, Grand Prairie, Irving, Garland, and Mesquite Ford dealer with new Ford vehicles for sale near you. Smith Ford offers Dallas drivers the best deals on new Ford vehicles for sale with great customer service. We have Ford SUVs, Ford Trucks, and used cars for sale at our Dallas, TX dealership. Stop by today to buy Ford vehicles at low prices."

This kind of awkward text is common among car dealership websites, but it isn't useful to human visitors and search engine algorithms have become smart enough to recognize that it's trying to stuff too many locations and keywords into each sentence in an unnatural way. 
Optimize Web Page URLs
A large portion of car dealership websites are generated by automotive website platforms that use pre-formatted templates to crank out a standard set of pages. This has plenty of advantages, but it can sometimes lead to unintended consequences. One of the most common examples is poorly-formatted web page URLs. A short-and-sweet URL that's easy to read and contains the primary keyword will benefit your web page in search results. Avoid URLs that are excessively long and impossible for a human reader to make sense of.
Bad URL Example: SmithFordDallas.com/t14550-22a3949-trucks/index.htm
Good URL Example: SmithFordDallas.com/Used-Trucks/
---
Creating new SEO Pages for Car Dealerships
Adding new pages will expand the visibility of your website in search results and create new channels for visitors to find and visit your dealership website. Three of the most common and effective types of pages for car dealerships are:
Car Dealership Landing Pages
Search Results Pages
Model Research Pages
SEO Landing Pages Can Be Effective for Car Dealerships
Landing pages attract visitors to your website and convert them into new customers. Creating an effective car dealership landing page can boost the traffic to your site and increase sales. Landing pages can be almost anything, but a good place to start is creating new pages for your dealership service department or finance department. For example, consider creating unique landing pages for each type of maintenance and repair your service department can provide such as oil changes, car batteries, and tune-ups.
Search Results Pages Can Boost SEO For Car Dealerships
Search Results Pages (SRPs) are pages that contain filtered results of a dealership's car inventory. For example, the new vehicle SRP would show a list of the entire inventory of new cars currently in-stock at that dealership. When potential customers search for a model of car for sale in a given area, this is what you want them to find. As a hypothetical example, Smith Ford of Dallas would want everybody searching for "new ford for sale in dallas" to land on their new vehicle SRP. However, it's also possible to create SRPs targeted for any kind of niche category imaginable: Used Trucks, Family SUVs, even location-specific SRPs targeted at nearby cities and towns. You don't want to oversaturate your website with an infinite number of SRPs, but a healthy variety can dramatically increase the visibility and organic traffic of your website.
Model Research Pages Can Boost SEO For Car Dealerships
A Model Research Page provides information about a specific model of car. For example, an MRP all about the 2021 Honda Odyssey provides basic information like MPG and safety features to buyers who are early in the buying process and not ready to browse inventory or visit a dealership. A lot of this kind of traffic is gobbled up by the manufacturer websites or automotive enthusiast websites, but creating a robust set of MRPs on your car dealership websites can allow you to compete for these promising potential customers.
---
Website Optimization for Your Dealership
Investing in your website and applying these SEO best practices will boost your website traffic and give you the advantage over your competitors. And it's easy to get started!
If you have any questions or need an SEO boost to your site, our team of experts are here to help you navigate the world of SEO optimization. 
Sean Kennedy
Director of Web Services