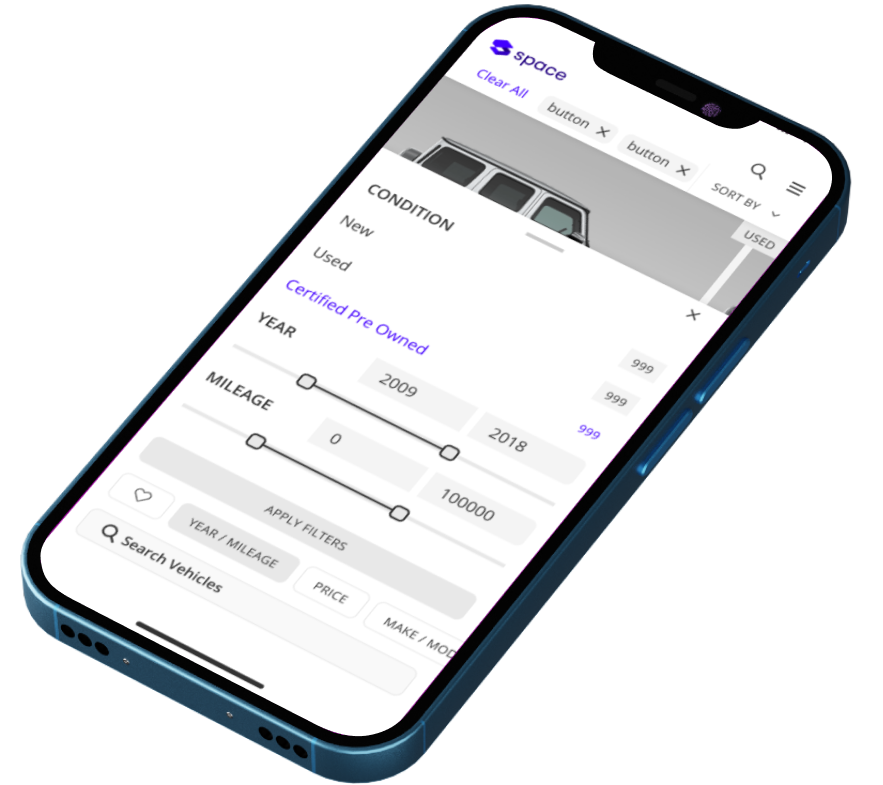 Stagnant websites drop in search result rankings and lose customers. We provide a constant stream of monthly improvements that are aligned with your business goals so that your website generates more sales leads and more dollars for your dealership.
See Pricing
Investing in search engine optimization and content for your website will ensure that your dealership attracts a dependable stream of organic traffic.
See Pricing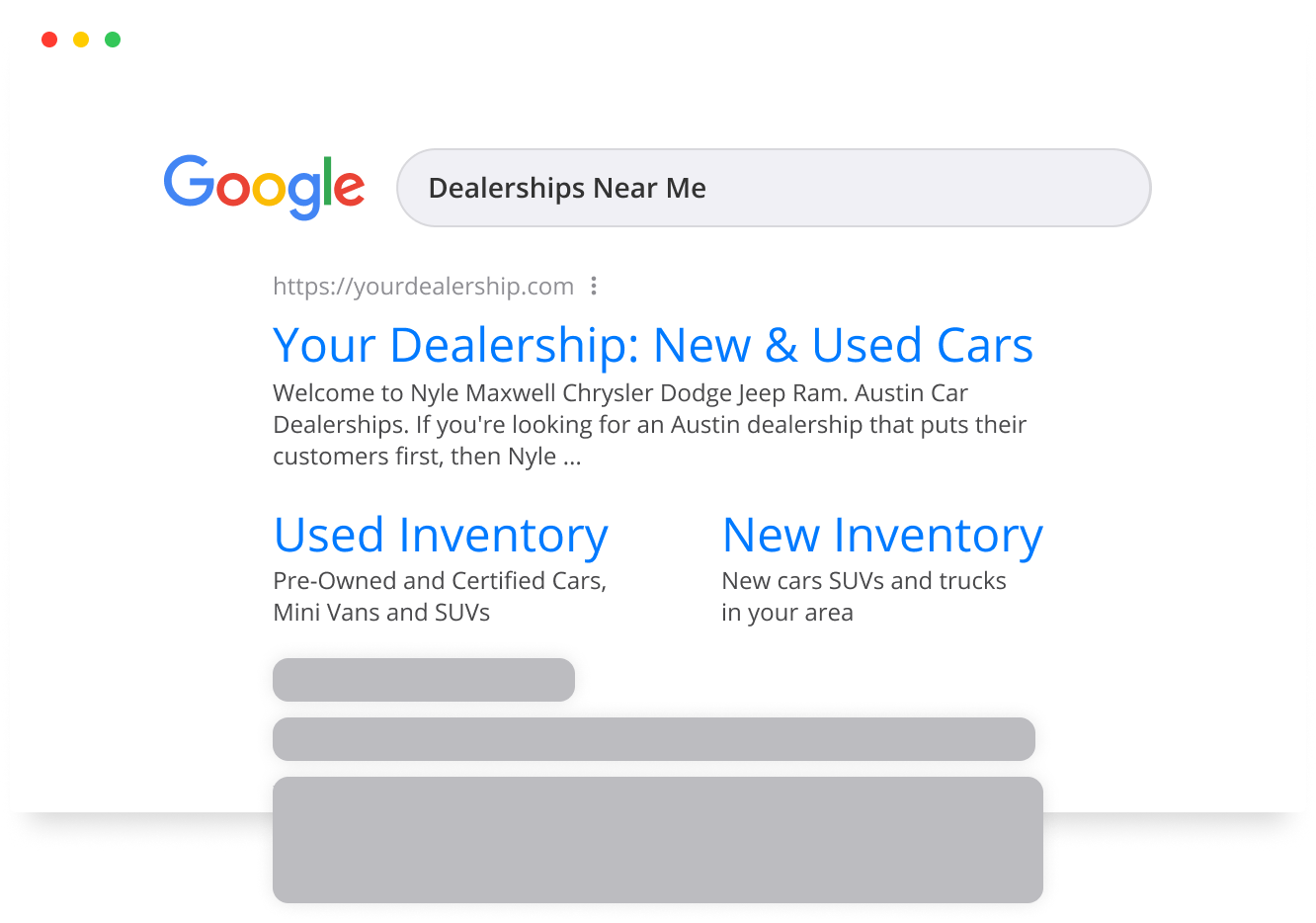 Measure Organic traffic
Comprehensive data reports with transparent numbers at your disposal.
Improve User Experience
Simple and easy navigation guides users to the most important information.
Quick and iterative Stategy
We monitor performance channels and make strategy adjustments on your behalf. 
Better customer insights
Adapt your strategy with deep customer insights that drive sales.
Raise Conversion Rate
See more conversions with targeted strategies that work.
Increase Your Net Profit
An effective strategy means you can spend less and sell more, driving your net profit. 
We'll get to know you and your dealer, so we can match your marketing goals to your business goals.
We provide you with a customized strategy to boost your traffic, opportunities, and serve your customers.
Provide a better digital experience for your customers and close more deals than ever before.
We don't roll out the same tired playbook for every dealership. Instead, each SEO + Content team member is trained to think critically and has the freedom to adjust to your specific needs. This approach creates dealership websites that dramatically outperform competitors using a one-size-fits-all approach.
See Pricing
Our clients know about every improvement we make and understand how it benefits their bottom line. That's because each client has a dedicated Pro Marketer to keep them informed and respond to their needs. Not only do our clients receive monthly updates, but we make every bit of the data available online, 24/7.
See Pricing
SEO + Content from Space Automotive delivers everything your website needs to boost traffic, improve leads, and increase revenue. We provide a constant stream of monthly improvements to your websites that combine to provide the strongest possible results. This includes modern landing pages that generate sales leads, technical improvements that boost your website, and SEO tactics that help you dominate the top of search results.
See Pricing
Read Space success stories.
These are a few of the dealers that we've sent skyrocketing.
Marcus Newby | Vance Auto Group
"I know we are at the forefront of the industry."
Staying on the cutting edge of online sales and advertising in the auto industry is a constant moving target. With Space, this worry is gone. I know we are at the forefront of the industry. I can count on our website to send us the highest quality leads. People often come in praising our website at how easy it is to use, guiding them to the best vehicle that meets their individualized needs and wants.
Brandon Maseda | Victory Kia
detail, the design, and the overall workmanship
When I had my first meeting with space to make the switch, I had a good feeling about it. The space website design makes it real simple for my customers to do anything like an online application. The detail, the design, and the overall workmanship that space put in too their work helps dealers sell CARS!".
Feel like your site is your worst sales rep?
Book a demo with Space Automotive and learn how you can serve your customers better, and sell more cars from your website.
improve your search engine rankings
sell more cars from your website
get best-in-class support
gather better customer insights