Digital Marketing for Auto Dealerships
Digital marketing that delivers, from first click to close.
Space Auto boosts the effectiveness of your dealership software with multi-touch marketing campaigns across platforms. We drive targeted traffic to optimized landing pages that connect and convert and design dealer communications for retargeting and customer follow-up.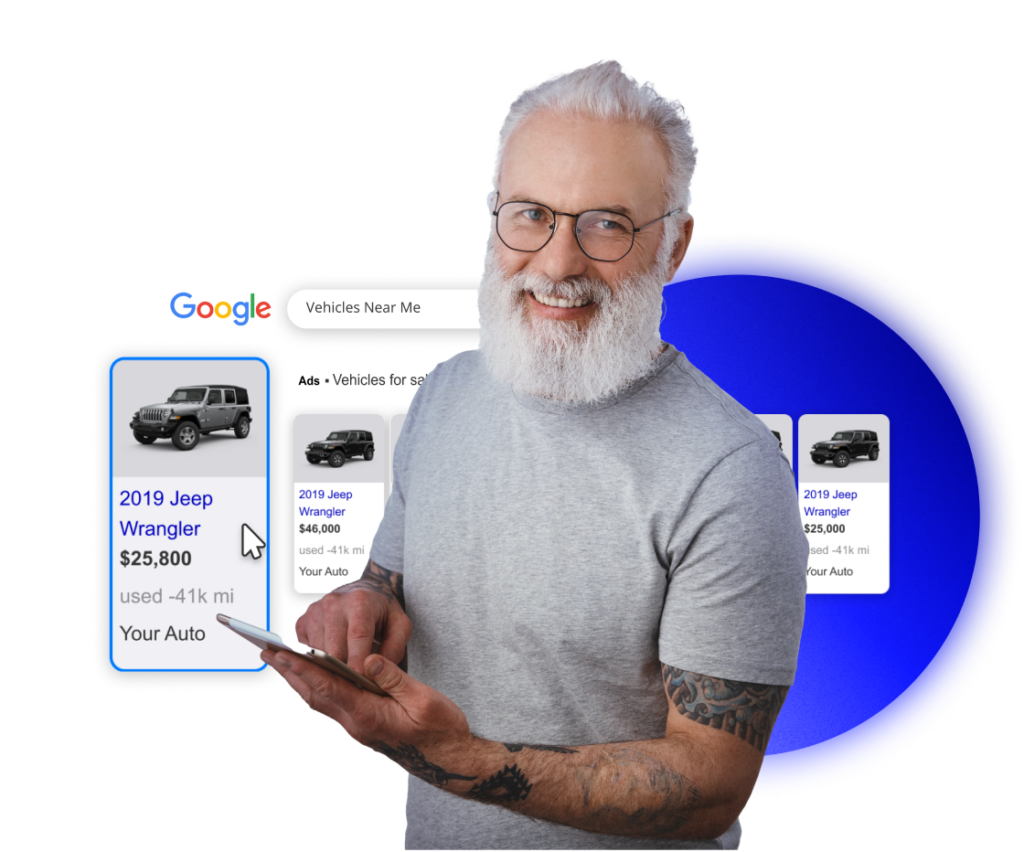 Kevin Van Himbergen, Marketing Director at Greg Coats Cars & Trucks, talks about their first leap into digital marketing using Space Auto and how they have seen a lot of success.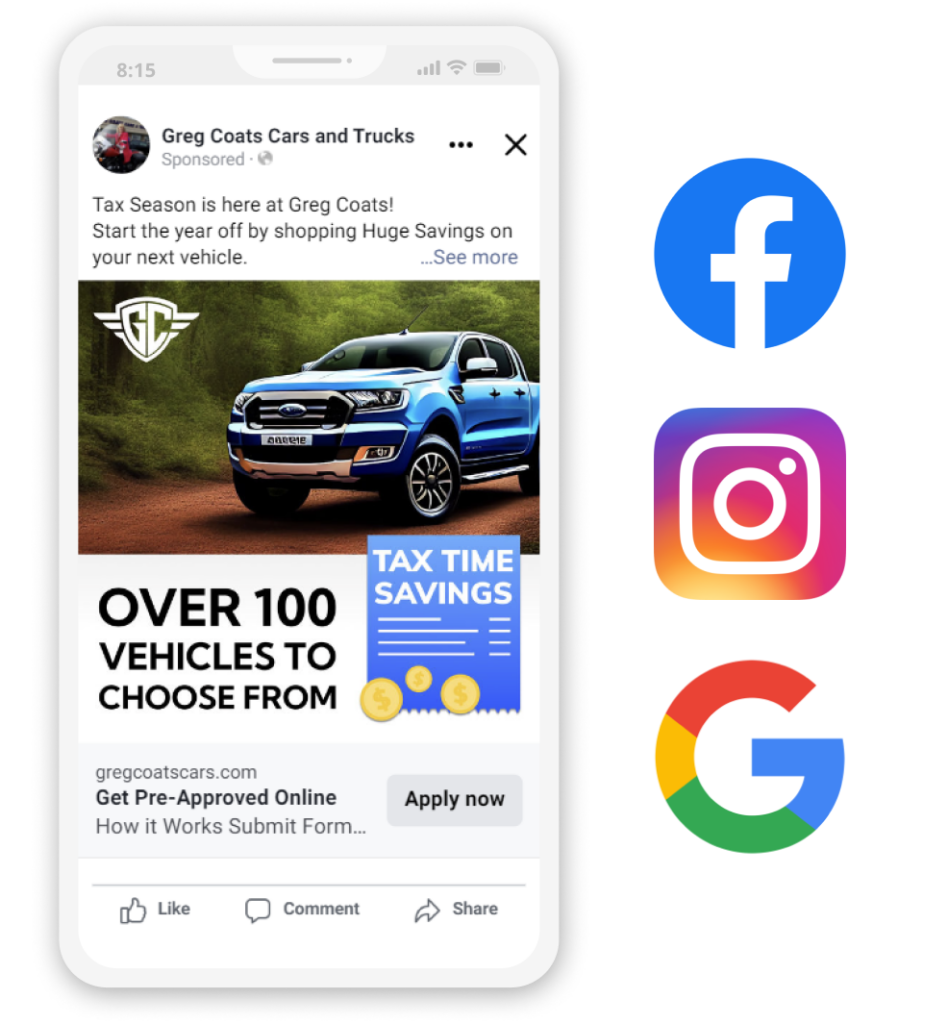 Generate quality traffic through paid advertising
Our Space Auto Pro Marketers start with quality creative and maximize digital traffic through key channels and services, including: Paid Google Search Ads, Google Merchant Ads, Display Ads, Retargeting, Campaign Creative, Ad copywriting, Yelp, Google My Business and 80 other online listings. We work within your media budget with NO pressure to spend more than you need.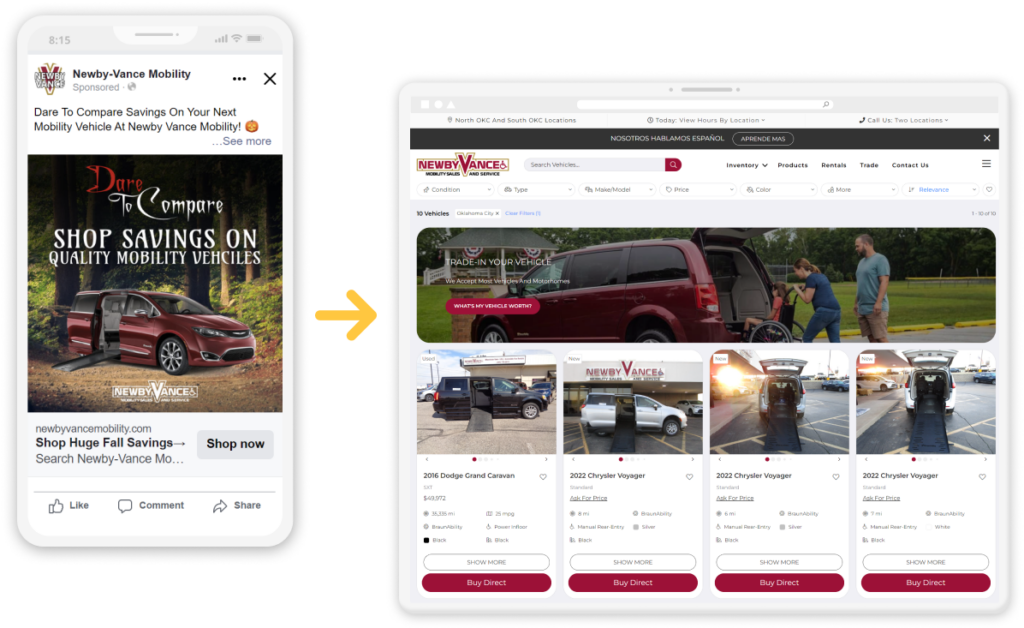 Drive to optimized landing pages
Paid traffic platforms focus only on ad-click performance–if you're only optimizing the ad itself and forgetting the landing page experience, you're wasting ad budget. Our Pro Marketers maximize the landing page experience with complementary creative that allows your salespeople to converse with, connect with, and convert customers (translation: sell more cars!).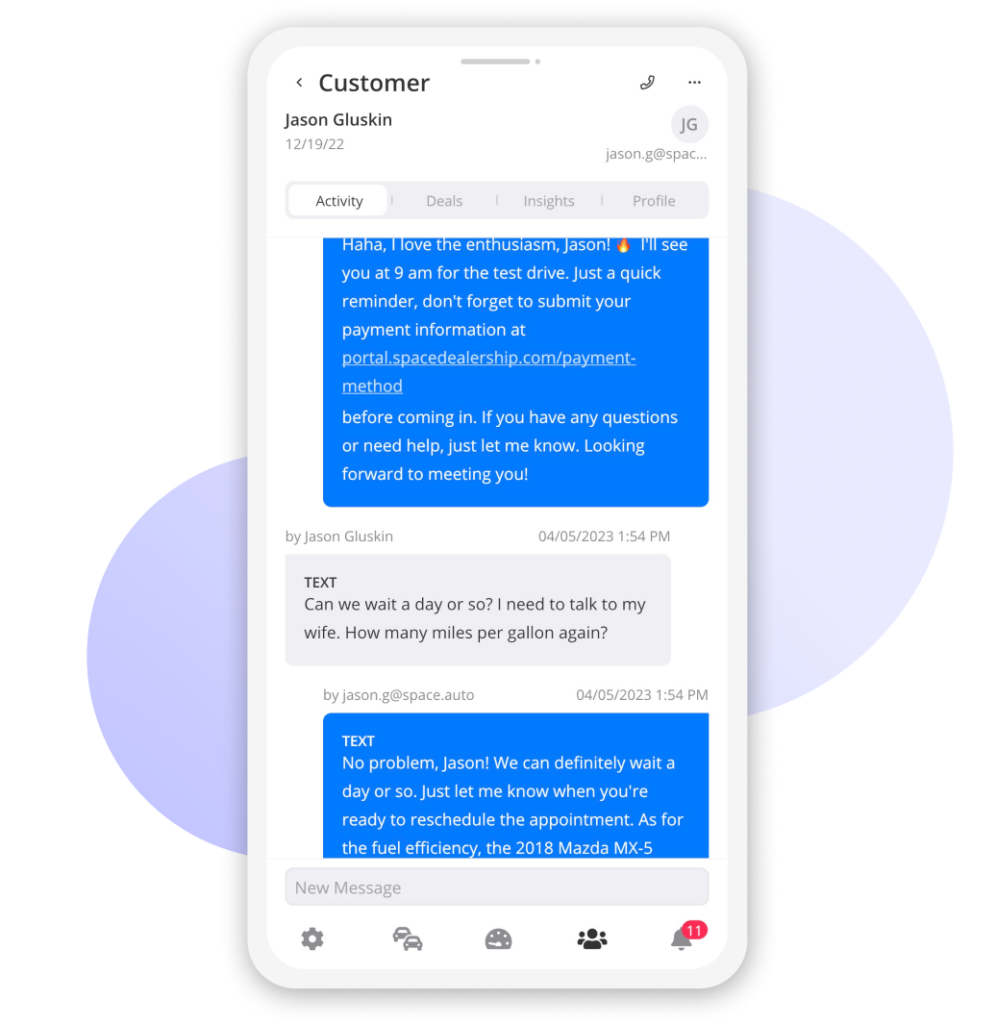 Control conversion with dealer communications
Most CRM systems are generic and don't compliment the marketing campaigns and customer journey. Space Auto supports the entire campaign performance, from Autoresponders and Thank You Pages to Email and Text Follow-Ups, Retargeting and Reporting.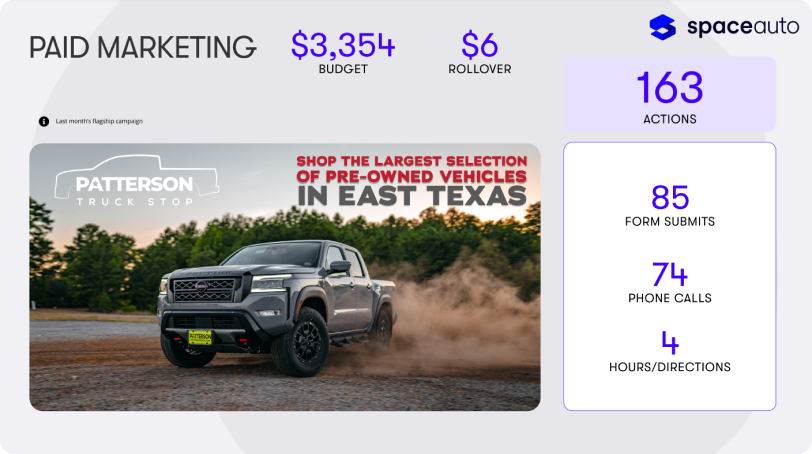 Get world-class service and reporting
Your dedicated Space Auto Client Advocate will meet to understand your dealership's business goals and objectives so they can customize the marketing strategy. Each month, you'll receive a campaign report and meet to review your campaign results and areas for improvement.
Understanding the Space Auto Website & Digital Marketing Report