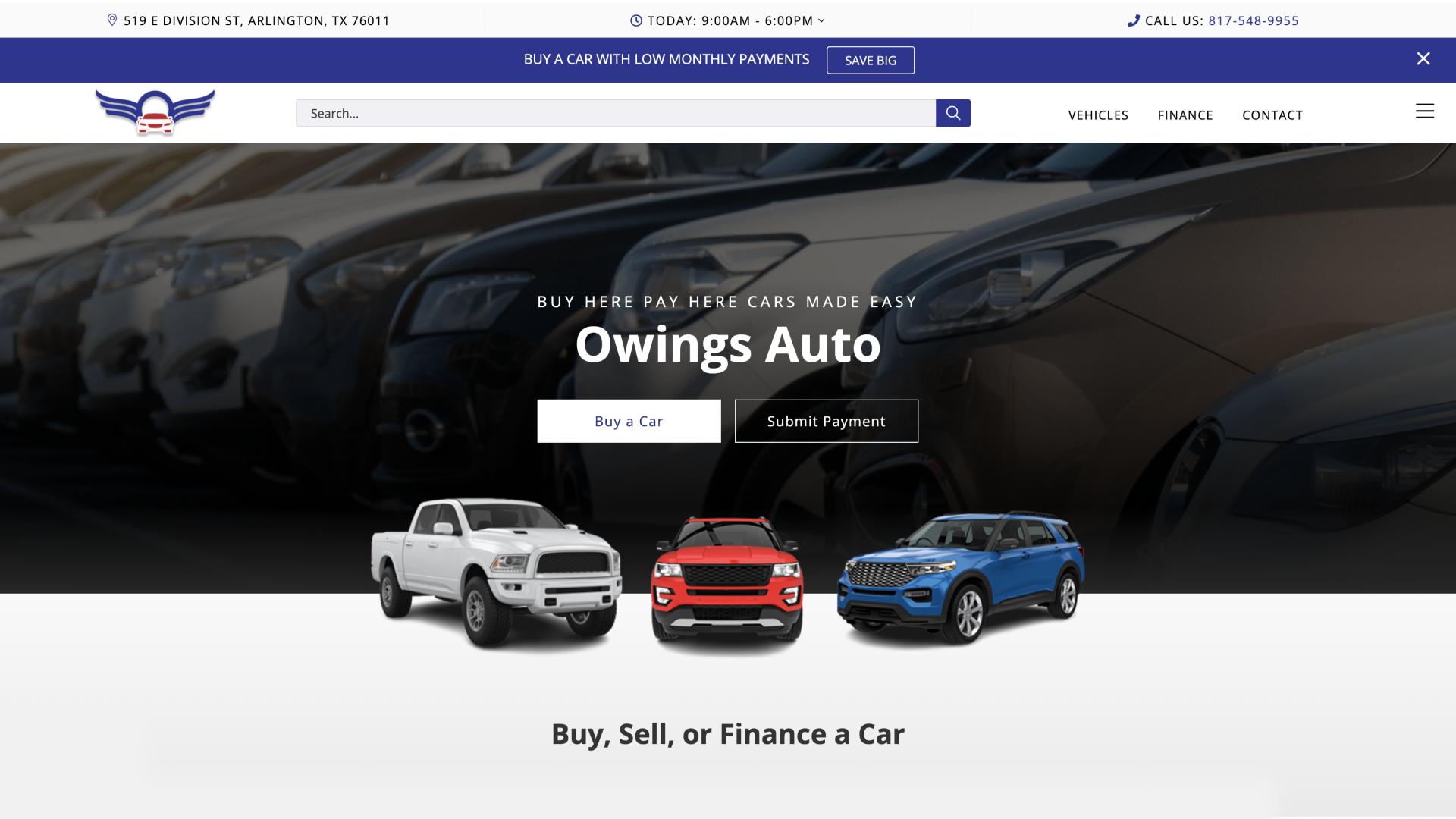 Monthly Advertising Leads
Change full year 2022 vs. 2021
"Space Auto increased our monthly leads and online conversion rates significantly, while maintaining the same ad spend. This has helped drive sales at a lower cost per lead. Plus, their team have been an excellent strategic partner to work with."
---
The Problem: Owings Auto wanted to get more performance out of their website and gain efficiency from their digital ad spend
The Solution:  Space Auto Website & Digital Marketing Services
Owings Auto is a Buy-Here, Pay-Here dealership located in Arlington, TX offering a wide variety of quality used cars. They came to Space Auto with the goals of more performance out of their website and of getting more bang from their digital media budget. They sat down with Space Auto's strategic account managers who developed the following program:
1) A modern, easy-to-use website designed for BHPH Car Dealers
Space Auto developed a new website that:
Better represents Owings Auto's distinct brand to new and existing customers.

Is customer-friendly, and is easy to use across all devices. 

Allows customers to move down the right path, whether they are looking for service, a vehicle or to pay a bill.

Leverages best SEO (search engine optimization) practices to drive more traffic from relevant search and keywords.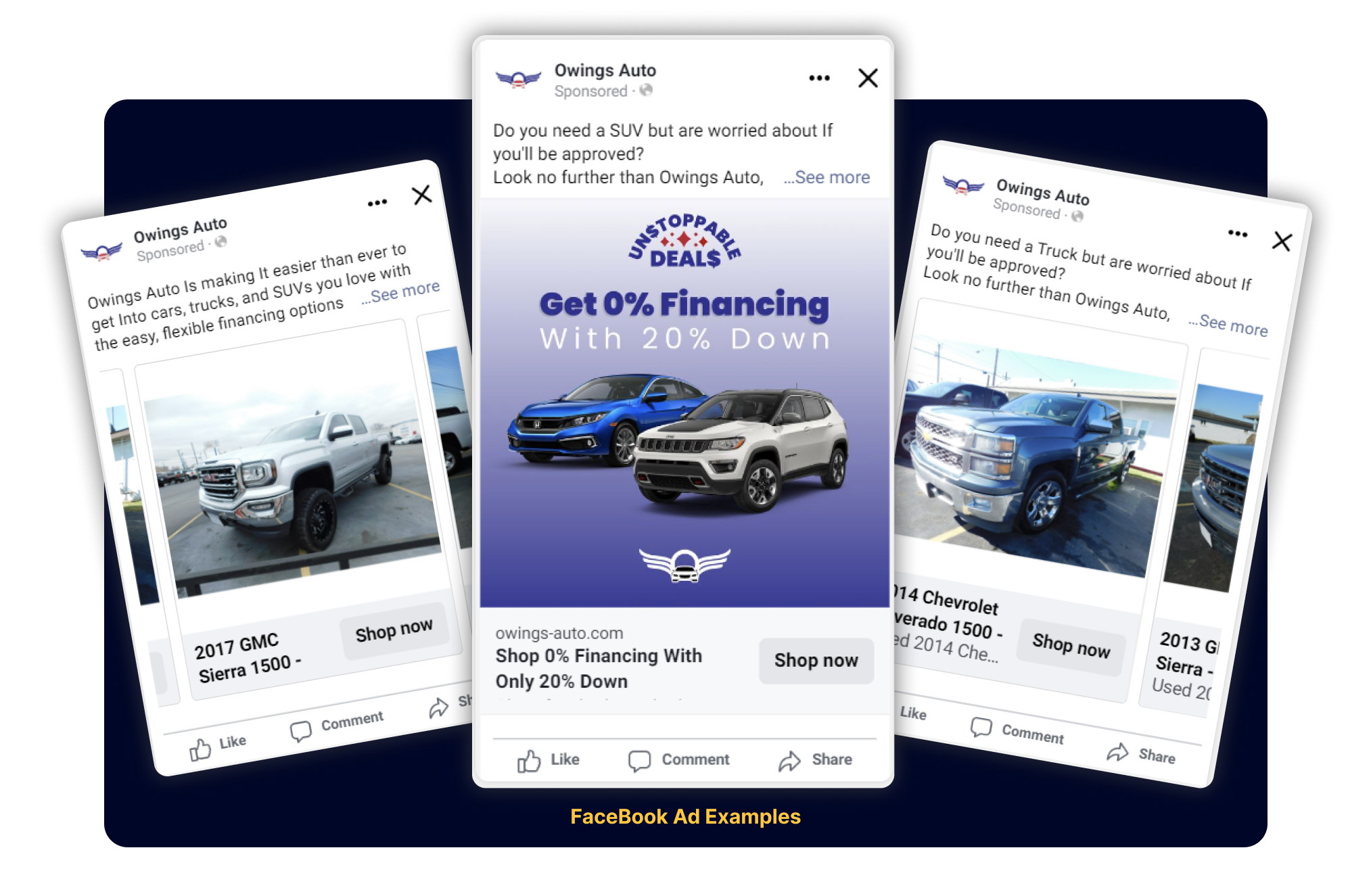 2) Targeted, digital dealership ads on Facebook, Instagram, and Google

Space Auto Digital Strategists developed a digital media plan to use their advertising budget more effectively. This included:
Understanding Owing Auto's

best customer to develop a target audience on Google, reducing ads shown to people who aren't in the market to buy a car.

Keywords research and analysis determining the best search phrases to bid on for Google Ads.

New monthly digital ad creative allowing for seasonal messages, special deals, and best selling vehicles showcases.

VIN specific ads to help Owings move inventory they need to get off the lot. Or, that might be in high demand.
The Results: Owings Auto had the following results year-over-year  (2022 vs. 2021) while maintaining the same ad spend!

Interested in driving results like this for your car dealership?

Learn about Space Auto Website Software and Digital Marketing Services. Or, book a meeting with one of Dealer Specialists so they can learn more about your business goals and needs.