Dealer Accelerator
Program
Special-priced program to help qualified car dealers selling an average of 25 vehicles per month.
Limited to 50 qualified dealers annually so apply today before 2023 fills up.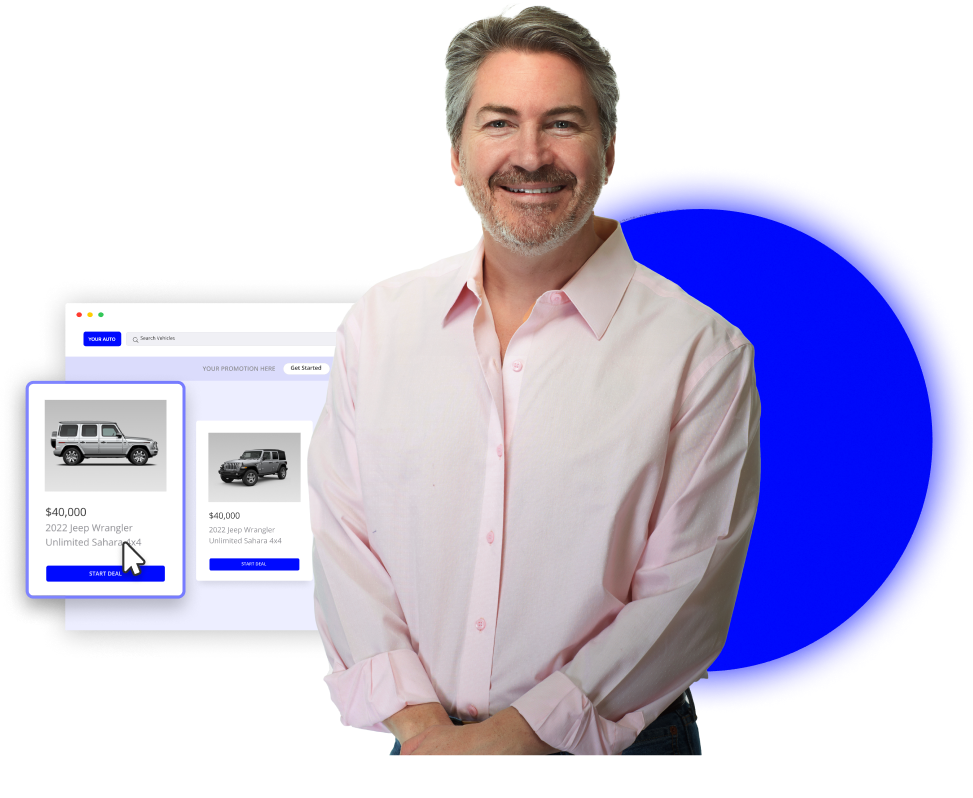 We understand the constraints and demands of running your small business. To help out smaller dealers that need some assistance, Space Auto is offering an exclusive program to provide you with the same professional, high-quality Website, Retailing and CRM Software we offer to large dealer groups, at a special price point that won't break the bank!
Learn how we help dealers like you grow their business
Space Auto Software is cloud-based and all products work seamlessly within the same platform allowing a unified, real-time, experience for both the car buyer and the dealership. All consumer data across the website and retailing tools is tracked within the CRM allowing for a deep understanding of your customer needs so you can sell more cars. This means no broken data, no customer dead-ends and less frustration for your sales team.
Websites

are modern, easy to use and optimized across all devices.

Retailing

converts customers, offering a unique digital portal experience for the car buyer.

CRM

allows your team to communicate and package deals. AI Responses offer for real-time message suggestions for your sales team to send to customers based on the entire customer journey.
The Accelerator program includes
Space Auto Website

Special Rate: $500/mo

Space Auto CRM + Retailing:  

Special Rate: $450/mo

1-hour, business strategy session catered to your dealerships
Exclusive educational webinars on key topics and networking sessions
Early access to beta features and product feedback
Special offers & discounts on Space Auto products
Limited to 50 qualified dealers annually so apply today before 2023 fills up.